See you in Vancouver!
Welcome to the 36th Annual Meeting of the American Society of Retina Specialists in Vancouver, BC, Canada
As our Society's membership expands to nearly 3,000 members from the United States and 59 other countries, our meeting content continues to grow as well. Join us for cutting-edge, inspirational insights into retinal science, practice, and innovations from around the world.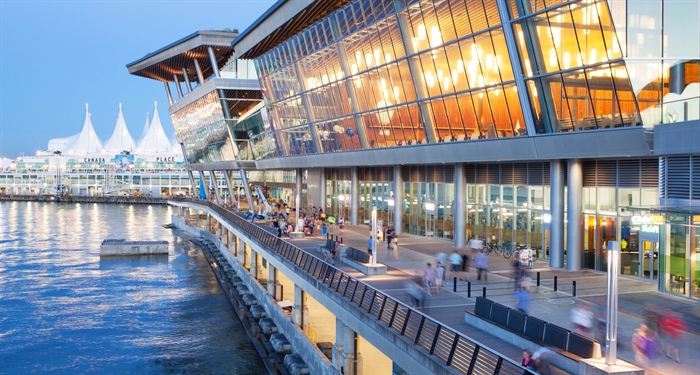 Location
Vancouver Convention Center
1055 Canada Pl, Vancouver, BC V6C 0C3 Map »
Meeting Floor Plan
Registration Hours
Friday, July 20
11:00 a.m.–6:30 p.m.
Saturday, July 21
6:45 a.m.–5:45 p.m.
Sunday, July 22
7:30 a.m.–5:00 p.m.
Monday, July 23
7:45 AM - 5:00 PM
Exhibit Hall Hours
Saturday, July 21
7:30 a.m.–3:15 p.m.
Sunday, July 22
7:30 a.m.–3:40 p.m.
Monday, July 23
7:30 a.m.–4:00 p.m.
Tuesday, July 24
7:30 a.m.–4:00 p.m.
Offline Access
With the exception of images and videos, all meeting information may be viewed without an internet connection. When connected to the internet, registered attendees may sign in and download the site via the "Download mobile meeting site for offline use" link in the site footer.