See you in Toronto
Welcome to the 31st Annual Meeting of the American Society of Retina Specialists in Toronto, Ontario, Canada. With over 2400 members in 55 countries, the ASRS continues to grow in size, scope, and vision, and is committed to its ever-expanding involvement in education, service, outreach, and advocacy. We look forward to reflecting the talent and expertise of our members, and offering the very best educational opportunities and social interactions in which friends and colleagues from around the world will share to promote the advancement of retinal science.
Hotel Information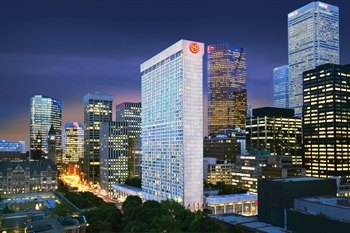 Sheraton Centre Toronto Hotel
123 Queen Street West
Toronto, Ontario M5H 2M9
Phone: 800-325-3535

http://www.sheratontoronto.com/
Sponsor
The American Society of Retina Specialists would like to thank Regeneron for sponsoring the mobile meeting site and wifi access in the meeting area at the Sheraton.
Registration Hours
Friday, August 23: 3:00-8:00 p.m.
Saturday, August 24: 7:30 a.m. - 7:30 p.m.
Sunday, August 25: 7:00 a.m. - 6:00 p.m.
Monday, August 26: 6:30 a.m. - 6:00 p.m.
Tuesday, August 27: 7:00 a.m. - 5:00 p.m.